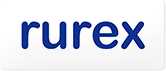 Guarantee of quality
Due to the fact that the elements for Dusseldorf pallets are produced in our company`s production hall, we are able to guarantee our clients the best quality of the product.
Our modern technology park allows a comprehensive production and framing of pallets.
Additionally, our trump is our own transport by which we are able to guarantee a fast and secure delivery to a client within the area of Europe.


Copyright © 2013 P.P.H.U. Rurex